I got to take my baby to the beach. & I still can't believe it. I've been day dreaming about taking her on her first vacation since I first found out I was pregnant last summer, and it's here. And we're loving it. My girl is a water baby, just like her Mama. We sat right on the coast line and let the waves roll up & splash our toes. We strolled up and down the beach and looked at sea shells. We played in her baby pool and played with beach toys. She was happy. Mama was happy. Life is good today, life is good today.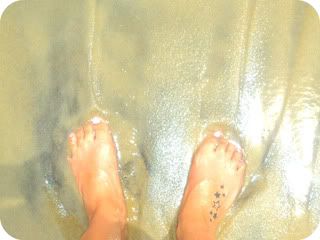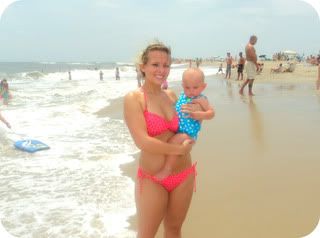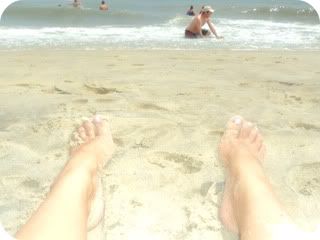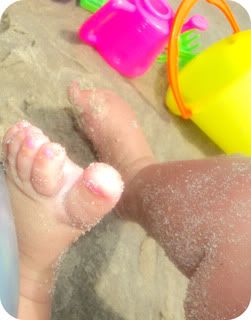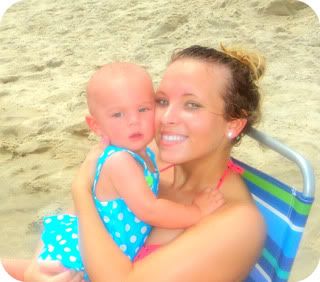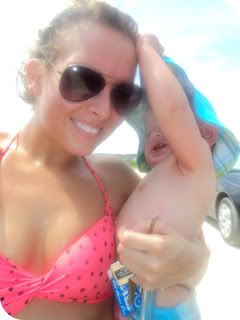 can you tell she didn't like her sun hat too much?
My baby was so sleepy after the beach she took a
4 hour
nap. That's Abby Leigh history. It gave me some time to relax. Kick back on the deck & listen to the stream flow. I gotta hand it to all you single mama's out there. I've only been here a little over 24 hours without Jake and it is hard work to do it all alone! Don't know how you ladies do it! I'm exhausted.
I'm not quite too sure what's better after a day out on the ocean than a home cooked barbeque, outside on the deck, salty air breezing through your hair, with the greatest family in the world on a warm summer evening. My baby girl
loves
corn on the cob. Almost as much as we enjoyed watching her gnaw at it :)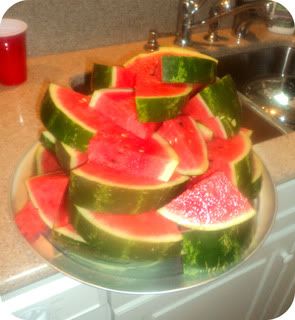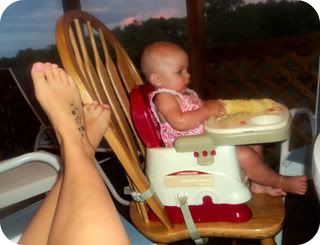 & is a summer vacation night ever complete without ice cream? I think not. After dinner we headed down to the local creamery which served us the most
delicious
home made ice cream I've ever had. Country peach flavor..yum. I forgot Abby's stroller so we all had to take turns walking and talking my sweet girl. She just wanted to get up and go, but she just can't quite do it yet. My uncle was letting her put her feet prints on the foggy ice cream shop windows, my aunt and I kind of turned our heads and giggled
we don't know them!
But it quite amusing and quite cute to see her little tiny toe prints on the glass :p & can I just say how much I love my cousins? My oldest cousin Andy and I grew up together, basically as brother and sister and I just adore him. My littler cousins, Michael and Joey are just so sweet and so gentle with Abby I just don't know what I'd do without them. Oh, my Aunt and Uncle are pretty amazing people too :) Love you, Cook family!
The perfect ending to a great day? Jake surprised me and arrived a day early! I was pretty startled when he came strolling in my room at midnight, but I was
so
excited to see him! We went outback and fished for about an hour and then crawled into bed together. I missed him :)