We spent all day long at the beach today, and it was perfect.
This morning around 10am I sneaked out, all by myself. I walked over to the ocean, beach chair and the new cosmo and star magazine in hand...and got a whole two hours of tanning and toes in the water all to myself while Abby played with her Daddy & Grandma. I sat my chair right at the coast line & let the waves roll up on my legs..it was beyond relaxing and I wish we lived some where were I could do this every single day. Ahh, the dreams of moving to Florida.
I headed back for lunch around afternoon time & Abby had just laid down for a nap. Jake and I got iced coffees & had a nice lunch (m&m cookies and white cheddar popcorn, that is :p) and pretty much vegged out in front of the tv for an hour or two. While in past vacations I would of done anything outside before I chilled out indoors...but let me tell you, vacation is just not what it used to be. I'm not complaining..I've had a great time. Its just hard work when you have a 10 month old with you. So I was more than happy to have a relaxing morning and afternoon :)
Once Abby woke up around 3 we went back to the beach with my mom and little brother, and we stayed until late evening. It was so much fun. Jake and I swam and dove in the waves while my little mini me watched from the sand in her baby pool with Grandma. She splashed and dug her little hands into the wet sand. We had a blast. & Like I said before..I wish we could do this every day.
We had dinner at BJ's on the bay tonight..which is by far, Jake and I's favorite restaurant in the city. Its a cute little place that always has a band, its right on the water..and we always sit outside. Jake always gets the clams casino, and I always get a BLT or a crab cake. It's always just as good. We always take tons of pictures, and my parents are friends with the owners & we always get a free round of drinks. It's always a great time there & we look forward to it every summer. Abby had spaghetti (again) and I think its probably her new favorite meal. Spaghetti and water out of a straw. What a big baby!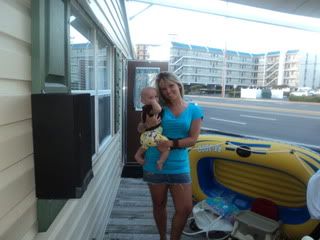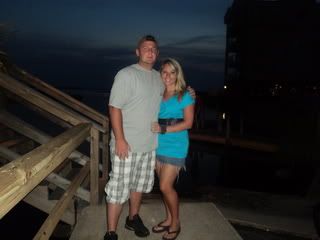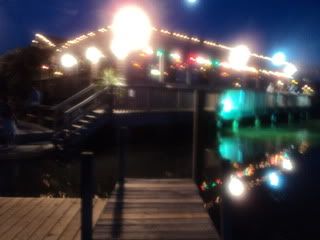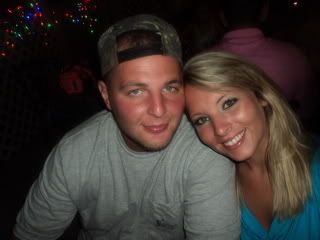 After dinner my mom offered to take Abby home & put her to bed so Jake and I could head down to the boardwalk with my step dad and brother for a couple hours. We ate caramel popcorn, Jake played in the arcade, we went to candy kitchen & got chocolate covered pretzels and swedish fish. There was music blasting in the background, kids laughing from the carnival rides, the salty air was breezing through our hair, men were playing guitar & reading fortunes just hoping to score 5 bucks. Its so summery, I love it.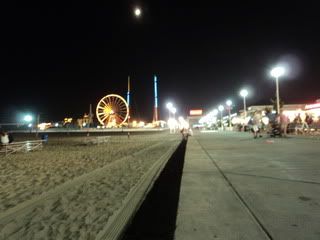 I love this. I wish we didn't have to go back home..back to reality.